Diesel price Italy
Diesel prices in Italy
I suppose you have heard about it: the diesel prices in Italy are higher than in Germany, Austria, etc.
In 2012 the price for diesel in Italy has exceeded the first time the 1.9 EUR / liter limit (of course this fuel price record was reached during the peak holiday season).
In Italy diesel has been always a little bit more expensive, but now the price of diesel is much higher compared to other countries.
We have compared the price of diesel between Italy and Austria on 15. th August 2012  (= peak tourist season):
Average diesel price Italy:
1.67 EUR / liter
Average diesel price Austria:
1.4 EUR / liter
Thus the price of diesel in Italy is about 0.27 EUR / liter more expensive, which corresponds with an extra cost of 13.5 EUR to fill up a 50 liter tank.
In addition you must calculate some extra money for the high motorway toll in Italy
High diesel prices in Italy - where you can tank cheap in Italy?
The main reason for the high price of fuel in Italy is the high national debt. By use of the diesel tax the deficit should be reduced. In addition, if the price of crude oil is high, the fuel becomes more and more expensive.
In 2012 in Italy a full tank was around 20 EUR more expensive than in the year before, so the fuel consumption in Italy decreased about 10%. In addition more and more Italians will refuel their car in Carinthia, Tyrol, Switzerland and Slovenia.
Due to the high price of diesel in Italy raises the question of where you can tank up in Italy at the best price.
Here you can find our tips to save money:
Tank up your car before you cross the border to Italy, for example in Austria (e.g. petrol station at "Innsbruck Ost" before you take the Brenner motorway)
Refuel in the customs enclave Samnaun (Switzerland) before entering South Tyrol
Refuel in Livigno (lowest fuel prices of Italy !)
Avoid motorway service stations – in the summer of 2012 the price of petrol at Italian motorway petrol stations has reached the record price of more than 1.9 EUR / liter!!
Take advantage of self-service petrol pumps (the price of petrol is cheaper if there is no staff, eg after 8 p.m. and on Sundays)
In Liguria and Tuscany the petrol prices are the highest in Italy – you can tank cheaper in other regions, for example in Piemonte
Lowest diesel price in Italy: Weekend discount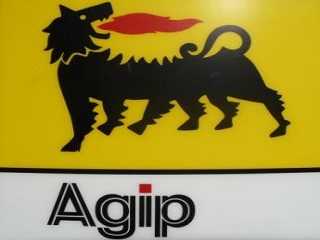 In the summer 2012 the Italian group "ENI" has launched the slogan "Refuel cheaper at the weekend" and caused long queues at the self-service petrol pumps:
Some selected ENI stations in Italy have offered diesel with a price of about 0.20 EUR / liter cheaper than normally. The discount was beginning on Saturday at 1 p.m. and ended on Sunday at midnight.
Other oil companies like Esso, Q8 and Ip have followed the example of low diesel prices in Italy, they have also started to offer discounted fuel prices at the weekend.
Current diesel price in Italy, Italy diesel prices today
You can find the current average price of diesel in Europe, Italy, ... on the following websites.
If you sort the countries with ascending prices, you will find Italy at the end (= most expensive)- together with Norway, UK, Turkey and Netherlands.
The prices for unleaded, diesel and LPG will be updated each day:
www.fuel-prices-europe.info
The current and cheapest diesel prices in Italy you can find in the following  petrol station comparison for Italy (only in Italian):
www.prezzibenzina.it
Here you can find further information and our recommandations for petrol stations in Italy
Italy fuel prices - more information
Here you can find further information regarding current petrol and diesel prices in Italy and how to refuel the car in Italy: