Tods Handbags: Tods online Shop and Outlet
Tods bags - the Tod's company
The Italian fashion company Tod's has devolved from a small shoe factory into a luxury shoe and luxury leather goods manufacturer.
The fashion label Tod's became famous with handmade bags and moccasins that have been given for free to famous people. So the brand became rapidly famous.  
Everything has started with the legendary "Gommino" - the moccasin with 133 rubber stubbles.
Tod's has developed with a high quality shoe and bags collection to a fashion empire (see Hogan bags).
The Italian fashion company Tod's is owned by Diego Della Valle and Andrea Della Valle.  They are on the list of the richest Italians (position 10 & 11 according to Forbes 2011)
Tods bags - Tods D Bag
The most famous Tods bag is the Tods D Bag (Tod's Bauletto D-Bag) made of calfskin or snakeskin with a round handle and removable shoulder strap.
The most popular Tods handbags are:

Tods D Bag (luxury handbags)
Tods Hobo
Tods G Line
Tods Tote Bag
Tod's Shirt Bag
The less expensive Tods Hobo bag is made of nylon and is available in 2 colors: blue and beige
Tods handbags designer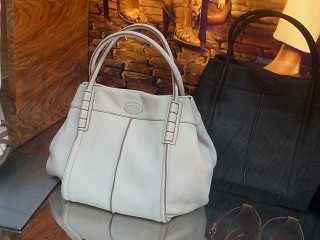 Diego Della Valle is one of Italy's most successful university dropouts. In 1970 he has taken over the shoe factory of his grandfather and he transformed the family company into a luxury fashion group.
The brand Tod's, Hogan and Fay became to the symbol of "Made in Italy".
The design of Tods handbags is also very popular in China where Tods bags belong together with Gucci bags to the most popular luxury handbags.
The principle of the Italian luxury label. "To live well is an art". Accordingly Tod's uses only finest leather.
Tods Shops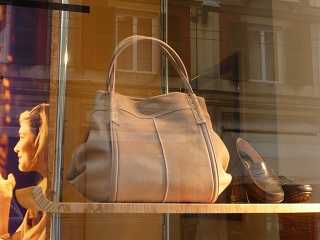 Tod's has opened a number of boutiques worldwide.
TOD'S Shops Germany:
Hamburg, Berlin, Dusseldorf, Frankfurt, Munich, Kampen
TOD'S Shops Switzerland:
Geneva, Zurich
TOD'S Shops Italy:
Florence, Milan, Naples, Rome, Venice, Genoa, ...
The Tod's Group is proprietor of 7 shoe factories and two bag factories

The TOD'S headquarters are in Italy in Sant'Elpidio a Mare (Province Fermo)
In 2010 the Tod's owner "Diego Della Valle" has also invested in the luxury chain "Saks" - the largest "made in Italy" dealer in the USA.
Tods Outlet Italy
In Italy you can find following Tods Outlets:
THE MALL
Luxury Outlet in Tuscany, about 30 km south-east of Florence
Brands: Armani, Balenciaga, Bottega Veneta, Dior, Fendi, Gucci, Hogan, Roberto Cavalli, Salvatore Ferragamo, Tod's, Valentino, YSL, ...
More information - see The Mall Outlet - 30 min from Florence
Tods online Shop - Tods webshop
To buy Tods bags online at the best price we recommend to compare the prices of several online stores.
You can find all handbags in the Tods online store:
Further interesting articles