online shop for Handbags
Luxury bags online shop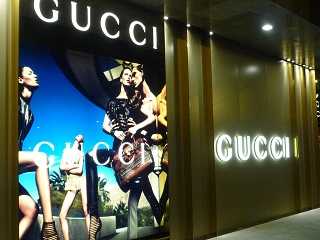 In the YOOX online Shop you can find more than 100 designer brands!
Especially for bags made in Italy like Dolce & Gabbana, Prada, Furla, ... the prices are very attractive.
The shop has specialized in original designer bags – and not like dress-for-less.de in "cheap stuff".
In the YOOX store the variety of designer brands and products is very good.
In the handbags online shop you can find designer bags cheaper, for example if you select a model from the last season. This allows you to find luxury bags at very good prices like in the numerous Outlets in Italy.
In the Online Shop you can find also the latest handbag collections and the prices are cheaper than in the fashion boutiques.
Designer handbags online Shop

Every few months YOOX is sending emails with coupon codes for an additional discount.
With the Yoox coupon code you will get occasional discounts like free shipping or for example 30% EXTRA discount.
By the way the return shipment is free, so you do not risk anything.
With the coupon you can save money in the YOOX online shop when buying your Italian handbag !
Generally for orders above 200 EUR the cost of delivery is free of charge.
If the order value is below 200 EUR we recommend to wait for the next free shipping action - so you can save the UPS shipping cost.
Twice a year when the collection is changing (end-of-season sale, Summer / Spring and Autumn / Winter) you can receive the highest discounts, for example -60% EXTRA on the spring / summer collection.
YOOX voucher code
Sign up for the YOOX newsletter, so you will receive coupon codes via email.
Example vouchers:
EXTRA 20% off with the YOOXCODE:
SHOP20
Valid until 23. August 2015
Sale up to -80% EXTRA
Only for 48 hours -15% off for every order
Use the YOOXCODE:
48HOURS
Valid until 27. August 2015
Handbags online Shop
Here you can go to the YOOX Shop:
Further interesting articles