AdBlue Italy
Fill up Adblue in Italy
If you are driving to Italy by car and need to fill up AdBlue for your Euro 6 diesel engine, you will find helpful tips here.
With an empty AdBlue tank, an engine with SCR technology can no longer be started, so you should know where you can get the liquid urea for diesel, which is used to reduce nitrogen oxide emissions.
It is generally recommended to fill up the AdBlue tank before traveling abroad. Most cars and mobile homes are consuming 1 to 1.5 liters of AdBlue per 1,000 km, which corresponds to an average of 10 liters of AdBlue per 10-15,000 km.
AdBlue is also called Diesel Exhaust Fluid (DEF).
If the AdBlue warning light comes on, you should fill up immediately. We will show you where to buy AdBlue in Italy
AdBlue pumps for cars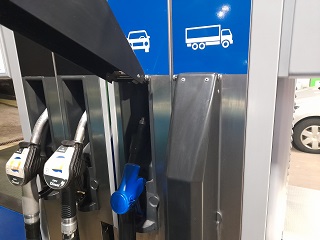 Unfortunately, there are only a few service stations in Italy where AdBlue is offered at the pump. A dedicated nozzle is usually located right next to the diesel pump nozzle.
Some service stations only offer AdBlue for trucks. However, you need a AdBlue pump for cars which has a smaller nozzle.
To buy AdBlue from the pump is the most convenient and usually the cheapest way to fill up the liquid. You can top up exactly the amount you need and the risk of spilling is very low.
Service stations that offer AdBlue for cars can usually be found on the motorway and main traffic routes (e.g. on Lake Garda). Not all service stations offer this service.
The best way to find an Adblue pump for cars in Italy near you is to use Google Maps and search for "Map AdBlue distributors", this will show the available service stations in the area.
The brand IP (group API) offers an easy service stations search for Italy. The website is only available in Italian, but you only have to click on "Prodotti e Servizi", activate the checkbox "AdBlue erogatore" and click on "CONFERMA", then all pumps in the area will be shown.
Of course you can also search for any location:
https://www.gruppoapi.com/ricerca-stazioni-servizio/
AdBlue canister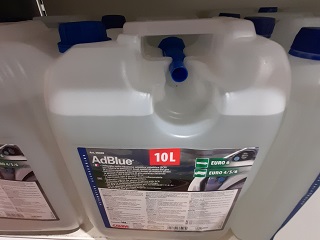 An alternative solution to top up AdBlue is to buy a canister (e.g. 10 liters) in a hardware store (DIY), large supermarket, auto repair shop or at the petrol station. However, you should know that it is more expensive and requires some skill to fill the canister in the tank.
The AdBlue filler neck is usually located right next to the diesel tank filler neck. It is easily recognizable by its blue color and the inscription "AdBlue".
The filling opening for the AdBlue tank for cars is usually very small, so you need a funnel. Some canisters come with a filler hose, which is very helpful.
When filling, be careful not to spill anything as the Diesel Exhaust Fluid is corrosive. For safety, you should wear gloves. The urea is not toxic, but can irritate the skin, eyes and respiratory tract. If Adblue gets on the paint or plastics of the car, then rinse off with plenty of water to avoid damage.
Depending on the vehicle, the capacity of the AdBlue tank is usually between 10 and 30 liters. Therefore, a 10 liter canister is very suitable for refilling.
There is also a so-called "Kruse bottle" (a ½ gallon bottle with cruse cap) with a capacity of only 1.89 liters. However, you are faster with a 5 or 10 liter canister than with the disposable plastic bottles, in addition it is also cheaper and more environmentally friendly (less plastic waste).
DIY stores and large supermarkets in Italy that sell car accessories such as AdBlue: Tecnomat (Bricoman), Leroy Merlin, Esselunga, Bennet, Ipercoop, ...
At the petrol station the canister are usually overpriced.
Order TELEPASS tollbox online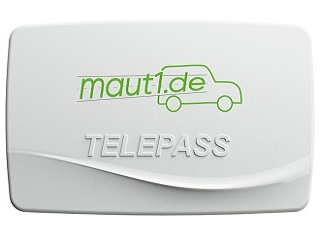 Reduce waiting time when paying at the Italian toll stations and get on vacation faster! Simply order the TELEPASS toll box, fix it on the windshield and it's already done.
With the toll box you do not have to stop at the barrier, you can just drive through the toll station.
Simple monthly debit. Transparent accounting system.
Payment with PayPal or credit card.
»
Toll box Telepass Italy order online, save time & stress!
AdBlue prices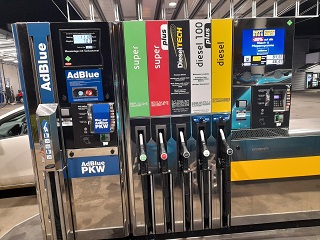 In Italy the cost of the liquid urea for diesel engines is about the same as in Austria or Germany.
AdBlue from the car pump costs around EUR 1.60 per liter (prices as of 2023), but until now in Italy are only a few service stations with AdBlue pumps.
Adblue canisters and bottles at the petrol station are usually overpriced. For a 10 liter canister I have seen prices of up to 46 EUR.
In hardware stores / supermarkets, the prices for a 10 liter AdBlue canister are around EUR 20 (as of 2023). Larger package sizes are usually cheaper.
Trucks get much cheaper prices at the AdBlue truck pump, but the bigger pistol does not fit in cars.
Here below some prices that I have seen on my trips to Italy:
Adblue prices in Italy
Adblue prices
(as of 2023)
AdBlue canister 5 liter
AdBlue canister 10 liter
AdBlue pump for cars
Shell service station
Innsbruck Sud A13 Brenner
Address:
Shell, Sonnenburg-Brennerstraße 4, 6020 Natters, Austria
29 EUR
46 EUR
Only for truck available
Sarni Oil service station
A22 Brenner motorway
Address:
Sarni Oil Sciliar ovest, km. 69, Autostrada del Brennero, 39050 Fie' Allo Sciliar BZ
19 EUR
Not available
Not available
ESSO service station
A22 Brenner motorway
Address:
Esso Laimburg Ovest, Autostrada del Brennero, 39051 Lamburg Ovest BZ
22 EUR
42 EUR
Not available
ENI service station
A22 Brenner motorway
Address:
Eni Paganella Ovest, A22 km 128 730, 38015 Lavis TN
16 EUR
30 EUR
Not available
IP service station
Garda lake before taking A4
Address:
IP, Strada statale 11, KM 281+623, 37014 Castelnuovo del Garda VR
--
--
Available
1,60 EUR / liter
IP service station
Garda lake, A4 Torino - Trieste
Address:
IP - AdS Monte Alto Ovest, A4 Torino - Trieste, km 272, 25015 Desenzano del Garda BS
--
--
Available
1,60 EUR / liter
IP service station
Genoa Airport
Address:
IP, Via Pionieri e Aviatori d'Italia 10, 16154 Genova GE
--
--
Available
1,90 EUR / liter
AdBlue shortage in Italy
In 2022, during the energy crisis, there was a shortage of AdBlue. Some ammonia producers such as BASF and SKW have reduced or even stopped production because of the high gas prices.
The aqueous solution consists of 32.5% urea, which is synthetically produced by the chemical reaction of ammonia and carbon dioxide.
Ammonia is a by-product of the production of artificial fertilizer. The chemical companies need large quantities of natural gas to produce ammonia.
Many cars and motorhomes, trucks and construction machinery with modern Euro 6 diesel engines require large amounts of AdBlue.
In the meantime, you can be reassured, the liquid urea is again available in sufficient quantities in Italy.
Holiday Apartment in Genoa for up to 4 people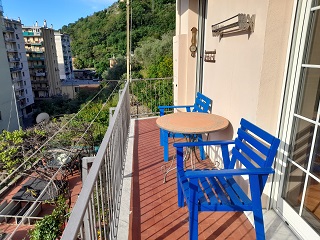 If you come to Genoa and want to rent a nice holiday apartment with balcony, then I recommend my flat.
Highlights: 2 bedrooms, living room with open kitchen and balcony, very bright and friendly, Broadband Internet (Wi-Fi), spacious bathroom with whirlpool tub.
Excellent infrastructure with many shops and very good bus connections to reach the center of Genoa.
Ideal for a weekend as well as for a long term stay.
»
Rent your Genoa Holiday Apartment commission free & with attractive price from private! Make your reservation now!
Italy fuel prices - more information
Here you can find further information regarding current petrol and diesel prices in Italy and how to refuel the car in Italy: